Your standard Hose may not be able to reach certain areas of your yard or home. Fortunately, suppose you already have a pair of Hoses. In that case, you can easily connect them to produce a longer one, eliminating the need to purchase a longer hose. Let's look at how to connect two hoses together.
Attaching the male end of one Hose to the female end of another is the quickest way to connect the two hoses. Your hoses must have standard fittings and connections, but adapters are inexpensive and straightforward to install.
Hoses vary in form and size, but they all attach using the same fundamental procedures. Depending on the hose fittings, you may require specialized equipment and supplies. Tools include a measuring tape or ruler, a practical knife, and a screwdriver. Let's look at how to connect two hoses together and the various connection types.
Don't miss our guide about How to water a lawn without a hose.
Different Methods To Connect Two Hose:
Depending on your requirements, there are numerous methods for attaching water hoses. Let's look at some of the most frequent ways.
Threaded Connection:
The threaded connection is the most frequent way to connect two water hoses. To make this connection, you must first secure a coupling nut to one end of each Hose, and you should tighten the coupling nuts manually until they are snug. Next, twist the two hoses together until the connection nuts are snug against one other.
It is the most secure connection because it produces a solid seal resistant to leakage. The Threaded Connection may be broken by simply unscrewing the two hoses as an added convenience.
One downside of the threaded connection is that establishing a tight seal might be tricky if the coupling nuts do not position. It is common when the hoses are of various sizes. Another downside is that if the hoses are securely screwed together, the threaded connection might be challenging to separate.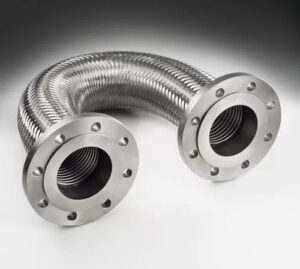 Quick Connect Fittings:
Quick connect couplings are a convenient way to join together two garden hoses. They include a male and female end that fit securely together, making it simple to attach and detach hoses as needed. They also offer a tight seal that avoids leakage. Quick connect fittings come in many sizes and materials, so you may select one that meets your requirements.
It is excellent for individuals who need to replace their garden hoses regularly or who want a quick way to connect and disconnect their hoses.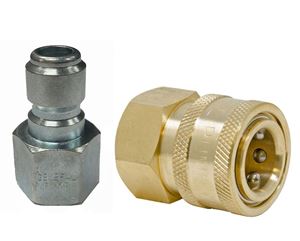 Hose Coupling:
A hose coupling is a connector that joins the ends of water hoses. You may link the hoses by screwing the couplings together and sliding one hose end into the other. It is comparable to a threaded connection, and however, it does not need the use of coupling nuts.
When using this procedure, ensure you know your Hose's size. Coupling sizes are not always standardized, so ensure you obtain the correct coupling for your garden hoses.
Hose Clamps:
Connecting two garden hoses is a common task, and hose clamps are a standard tool. Tighten a hose clamp around one Hose, and use the second Hose.
The two hoses are now safely linked. While hose clamps are helpful, they can be hard to remove once installed. As a result, many gardeners choose to adopt alternative ways.
Duct Tape:
Duct tape is always a fantastic solution if you're in a rush and want to connect two garden hoses. Align the two ends of the Hose and wrap the tape tightly around them. The disadvantage of this approach is that it is not usually the most aesthetically beautiful, and the tape might fade in the sun and wind over time.
How To Connect Two Hoses Together?
Installing Hose Connectors:
Male and female hose thread connectors are standard on garden hoses, and replacements may be easily affixed if necessary. Each 3/4-inch crimp connector has a male or female hose thread connection, a barbed rod that fits 3/4-, 5/8-, or 1/2-inch hoses, and screws to lock the crimp ring. To put a link on a hose, do the following:
Using a utility knife, cut the hose end straight.
Once the hose end is flush with the connection, you may remove the barbed rod.
Wrap the crimp ring around the end of the Hose and secure the two sections together with the supplied screws.
Use a screwdriver to snug the screws and seal the connection to prevent leaks.
You don't have to put connections on the ends of the hoses you want to connect. Use a coupler with a barbed rod that fits both hoses and crimping rings. The procedure is the same as for attaching a connector. A coupler can only connect two hoses that are the same diameter.
Installing And Using Quick Connectors:
Suppose you're working in the field with a long hose and must attach a second hose while the water is flowing rapidly. In that case, the operation may be challenging, and you'll almost get drenched.
Purchase a pair of quick connectors, one male and one female, then attach them to the existing hose connections. Joining the hoses is straightforward after you've fitted these connectors:
To disconnect the female connector, first pull back on its spring-loaded ring.
Push the male connector into the female connector.
Remove the ring from the female connector to join the two sections.
If you want to detach the hoses, you need to do the opposite of how you attached them. Quick-connect adapters may be easily unscrewed and taken off in favor of regular hose fittings.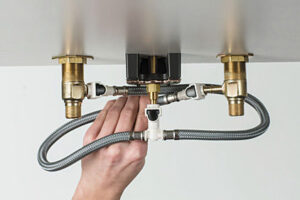 Hose Connector Types:
The following are the many types of hose connections and their characteristics:
Compression Fittings: 
Go with a compression fitting for the most robust and reliable hose connection. Compression fittings come in two parts: a metal one with a circle plastic space and an additional clasping ring, and a plastic one with no circular plastic gap.
Clamp Ring Fittings: 
Clamp ring fittings can be compact and straightforward to set up. The fittings include a ring, housing, and screw made of stainless steel. Depending on the design, the clamps are relatively flexible and may fit into a hose with varying diameter specifications.
Barbed Fittings: 
These are the simplest to install because no special tools are necessary. Instead of a distinct ring like the other fittings, they have spikey barbs. The disadvantage of this fixture is that it does not endure as long as the others.
Each hose connector mentioned above relies on a threaded coupling to securely join its two ends.
Conclusion:
You can connect silicon hoses to metal pipes and fittings. Connecting two short water hoses is less expensive than purchasing longer ones. It's not only cheap but also relatively straightforward.