Everyone should make it a habit to keep their car clean. Cleaning a car using a hose or high-pressure washer will help remove dirt and make it simpler to thoroughly wash the car. Cleaning a car without a hose may seem complicated, but it is simple. This article will walk you through the steps if you don't know how to wash a car without a hose.
Waterless ways allow you to clean your vehicle without using a hose or water. People have invented several techniques for cleaning their cars without using a hose or water.
Rinseless Car Wash:
If you're washing your car using the Rinseless Washing technique, you won't need to use a hose to remove the soap and grime afterward. You'll need a waterless cleaning solution (Optimum No Rinse or CarPro Ech20), a spray container, and a microfiber cloth.
If a spray bottle or gun is readily available but not strictly necessary, use it to make the job easier. If you're aware of the Bucket technique, it typically consumes 20 to 35 gallons of water for each car. The Rinseless approach only requires 3 to 5 gallons of water.
Start pre-washing your car with your Rinseless solution. To effectively eliminate dirt accumulations, let the solution sit for a few minutes before wiping them away with a microfiber mitt.
Repeat for each panel until both sides are clean. Finally, dry the area with a microfiber cloth, which will help if you avoid soiled towels promptly to prevent the spread of filth.
Unlike traditional vehicle wash systems that utilize a lot of water, soap, and cleaning chemicals, the Rinseless car wash process uses less water. Not only that, but it may help you save money, time, and effort.
Two Bucket Method:
The two-bucket wash procedure is part of a safe washing practice to remove as many pollutants as possible before using a wash mitt.
Poor car washing techniques, such as using the improper wash method, just using one bucket, not using enough soap, and drying with dirty rags and towels, cause almost 95% of swirls and scratches. The secret is to use two buckets, a high-quality mitt, high-quality towels, and some form of wash screen.
The two-bucket method solves this difficulty by washing all the dirt and crud off your wash mitt in a separate bucket. After washing, you should return your gloves to the soapy bucket for the next area. This additional step will prevent all that grime from flowing back onto your car's paintwork and causing visible harm.
Cordless Pressure Washer:
A cordless pressure washer might be a perfect answer if you don't have access to a hose. You'll need a pail or two of water for the machine and a bucket for your auto soap. Because of their ease, mobile detailers often use cordless pressure washers. You may also use them to make foam with the help of a specific attachment.
They obviously cannot provide the same pressure as an electric or gas-powered pressure washer. In reality, most gas pressure washers have much too much force for automobile cleaning.
You may foam your car with a small hand sprayer and then wipe it clean with a microfiber wash mitt. Finally, use the Cordless Pressure Washer to rinse. Using this procedure, you may safely clean your automobile while minimizing scratches.
It would help if you used numerous microfiber wash gloves since dragging a filthy glove all over your car can damage it. When you're through, toss them in the washing machine.
Pump Sprayer:
The Pump Sprayer is most likely a pre-washing tool you should use in conjunction with a two-bucket wash. We've included it since they can produce snow foam without needing a hose or pressure washer. You might also use pump sprayers for Traffic Film Remover, Wheel Cleaner, and Bug & Tar Spray.
However, you can purchase better snow foams for $20 to $40, and the cost of Traffic Film Remover will be comparable. It is straightforward to use a pump sprayer. You will need to dilute the product with water, and we recommend using the maker's suggested ratios.
Once you've determined the solution, pump the handle to create pressure before pressing the trigger. If your pump sprayer is little and doesn't hold much pressure, you may have to pump it up many times before it's ready to use. It determines by the quality of the pump sprayer you're using.
The significant advantage of using a pump sprayer is adding items like snow foams into your vehicle wash even if you don't have access to water outdoors.
Pre-washing your car will make doing a contact wash simpler and safer. It implies less dirt will wash away, resulting in fewer swirls.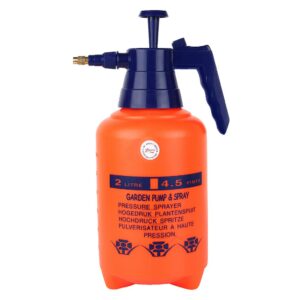 Waterless Car Wash Spray Technique:
Although a waterless car wash may seem strange, it is substantially quicker and more convenient. It simplifies vehicle cleaning using dry car wash solutions and a few towel wipes.
To prepare for your waterless car wash, you will need a dry car wash kit, which includes a waterless wash and a waterless wax. These things will not only clean but also lubricate your car.
The waterless car washing approach benefits the environment by eliminating chemical cleaning, which may harm the water supply. It also saves a lot of water and time. You may do this with only a few items at any time and location.
A waterless cleaning solution typically costs $30 or less and may be used on your car for up to six washes. Unlike traditional car washes, waterless car washes can complete in three easy stages. Spray the product, let it stay for a few minutes to remove the filth, and then wipe it away with a microfiber cloth.
Waterless car washes may save up to 50 gallons of water each while also saving you money. Dry cleaning not only eliminates dirt but also protects and finishes your automobile.
Aside from that, it saves time and effort since you only have to rinse your car a few times, and all that remains is to wipe away the waterless solution.
Pay For Car Wash:
We don't see a problem if you find a good detailer or a reputable roadside car wash. We don't recommend using drive-through brushes or roadside washes that use brushes, and it will just damage your paint, leaving you with a worse issue than a filthy car.
If your car has road dirt on it, techniques for cleaning it without a hose are effective. If your car coats with mud, visible dirt, or salt from melting snow, you must take it to a car wash to remove the additional soil and salt.
Visit a touchless car wash or a wash that uses a hose and some shrubs to eliminate the filth that embeds in your vehicle's paint.
Bring your tools to a carwash with jet sprayers if you want to take your time washing the car but still have access to running water. If you're efficient, you can wash your car in one-minute increments, using just a minute's worth of water.
Conclusion:
Regardless matter how you wash a car without a hose, be sure you have the right tools for the task. Choose the most suitable washing process depending on how dirty your car is.
If there is apparent dirt or mud on the car, wash it with running water. If your vehicle has road dirt, the two bucket technique, pump sprayers, and rinse-free method are all acceptable solutions. Good luck with your endeavor, and get yourself a pressure washer as soon as possible!
If you still want to wash your car with a hose, here are the best hose for washing car in 2024.