Excited to buy a new longboard? Do you know what the right of longboard to buy is? Did you consider essential facts before buying the best longboard? Most people, especially a newbie, ask a question "What size longboard should I get? The answer depends on several factors such as skill level, terrain type, rider weight, and many more. A longboard is typically available in size from 22 to 45 plus inches. Let's take a look at crucial factors to consider that will help to choose the right longboard size.
How to Choose the Right Longboard Size
As mentioned above, you should know the factors including length, flex, width, shape, style, and some other crucial aspects to make the right decision. Typically, everything relies on what the user intends to utilize the longboard for. Following are the most important factors one should consider before buying a longboard.
1. Shape
The shape is one of the most important factors to consider. However, it mainly depends on your needs of what you want to do with the longboard. Nowadays, there are two shapes available, including directional and symmetrical.
Directional longboards are used by cruisers, downhill, and carvers, whereas asymmetrical shape is popular for freestyle and free riding longboarding.
2. Length
The longer the board is, the best it will be when it comes to the longboard length. Similarly, a shorter longboard is difficult to ride and can be used only by experts to perform tricks. Short longboards offer maximum maneuverability, and that's why they are used for carving and cruising.
3. Board Flex
This is another crucial factor that helps to determine the shock absorption ability of the longboard. Also, the board flex helps to provide comfortable riding and adds stability to the board. You will find the medium, soft, and stiff type of board.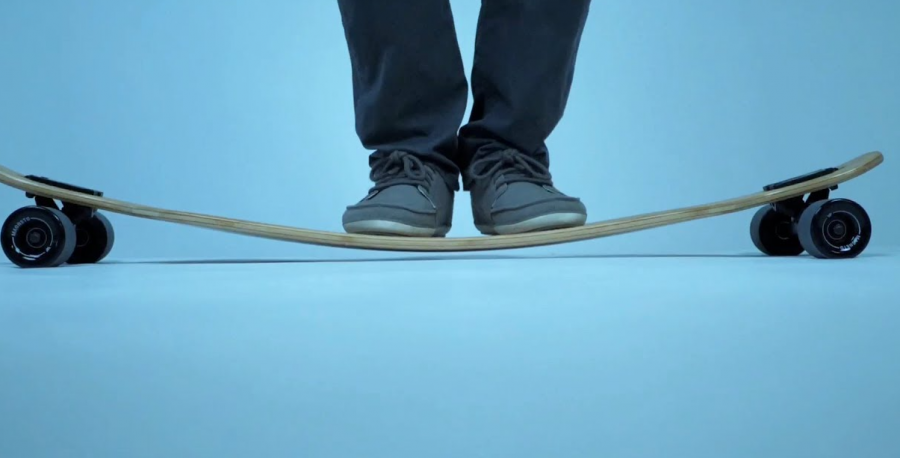 4. Deck Dimensions
The deck dimensions have the same formula as the longboard length. The wider board offers a stable ride. Longboards are commonly available with a width that varies from 7-inches to 9 inches. Such deck dimensions are ideal for general purposes.
5. Wheels
Longboards have slightly larger wheels than skateboard wheels. Wheel size and wheel shape are two essential things to consider for a comfortable riding experience. Each style is made for different riding styles. That's why choosing the best longboard wheels is very important.
Make sure to select the polyurethane wheels for excellent grip.
6. Board Material
The construction primarily depends on the type of material used. There are two types of material used in longboard construction.
7. Bamboo
A popular longboard material, bamboo is a flexible material and is commonly used for cursing and carving.
8. Maple
Maple is the most used material in longboards and has a thick setup. This material is highly durable and lasts for a long time.
9. Bearings
Longboard bearings are measured with ABEC ratings. Mainly, there are ABEC 3,5,7,9, and 11 ratings. Each type of bearing has different benefits and laggings. Make sure to select ABEC 7,9, and 11 for a well-balanced and speedy ride.
Longboard Size According to Riding Style
Downhill
These types of longboards are typically longer in size. A longboard with 36 inches or above size is ideal for the downhill style. However, if you are a beginner, you should go with a board size of 40-42 inches.
Cruising
A longboard with 28 to 46 inches is a perfect size for cruising. Shortboard size allows convenient turns and also has strap angles. If you are selecting a longboard size for kids, the best size is 28 to 32 inches.
Freeride
Freeride is different from other styles, and that's why these boards have long size than others. The perfect longboard size for free riding is between 38 to 42 inches.
Freestyle
For freestyle riding, there is no particular size longboard. It depends on your skill level and how you tame it. Make sure to consider the shape and type but not the size.
Useful Tips For Choosing The Right Size of Longboard
Remember, when selecting the size of a longboard, it is important to consider that you should be able to carry it around easily after riding. So, if you are a regular traveler and always keep the longboard with you, make sure to select a small longboard with lightweight.
Consider your riding experience and style as the style is what defines how you are. For instance, if you prefer smooth and comfortable riding, it is better to select a longboard with long size. If you are looking for more speed and control, make sure to choose a shorter one.
Midsized longboards are a safe choice for beginners as they offer a stable, safe, and well-controlled ride.
People with small height are generally more comfortable with small longboards, but experts recommend midsized longboards for taller ones.
Longboard Size Chart According To Height and Weight
| | | | | |
| --- | --- | --- | --- | --- |
| Weight / Height | 5"-5'6" | 5'7-6" | 6'1'-6'4" | 6'5-7' |
| 100-140 lbs | 8 ft to 8 ft 6 inches | 8 ft 6 inches to 9 ft | 8 ft 6 inches to 9 ft | 9 ft to 9 ft 6 inches |
| 140-170 lbs | 8 ft to 8 ft 6 inches | 8 ft 6 inches to 9 feet | 9 ft to 9 ft 6 inches | 9 ft to 9 ft 6 inches |
| 170-200 lbs | 8 ft 6 inches to 9 ft | 9 ft to 9 ft 6 inches | 9 ft to 9 ft 6 inches | 9 ft 6 inches to 10 ft |
| 200-230 lbs | 9 ft 6 inches to 10 ft | 9 ft 6 inches to 10 ft | 9 ft 6 inches to 10 ft | 10 ft |
| 230+ lbs | 9 ft 6 inches to 10 ft | 9 ft 6 inches to 10 ft | 10 ft | 10 ft |

Longboard Deck Size Chart According To Riding Styles
| | |
| --- | --- |
| Riding Style | Deck Size |
| Freeride longboards | 34 to 42 inches |
| Downhill longboards | 40 to 42 inches |
| Longer cruiser longboards | 42 to 46 inches |
| Midsized cruiser longboards | 32 to 42 inches |
| Shorter cruiser longboards | 23 to 32 inches |
Board Wheel Size Chart
| | |
| --- | --- |
| Speed and Acceleration | Wheel size |
| High speed acceleration | 75 mm to 107 mm |
| Medium speed and acceleration | 6 mm to 75 mm |
| Less speed and quick acceleration | 60 mm to 65 mm |

Final Words
Choosing the right size longboard is a challenging and frustrating process. However, if you are aware of the importance of size, you can easily select the best longboard with the right size for your riding style and experience. Remember, everyone is different, and the longboard size will vary from person to person. Your personal preference and riding style has a huge impact on your choice of longboard size. So make sure to choose wisely for the best riding experience.